Trellis Solutions
Leading the digital investment revolution, our software platform provides an end-to-end solution for all participants in private investments. Trellis simplifies the investment process by transforming it into an automated workflow that connects everyone involved, including issuers, intermediaries, and investors.
Four Portals, One Solution
Raise > Show > Review > Invest
Our software provides four specialized portals that lead to one global solution. Trellis Raise organizes and presents issuer due-diligence information to Trellis Show, which provides a detailed overview of the investment opportunity, including a data room, communications, and all needed documents required to complete the transaction. Trellis Review supports all investor needs for seeking diligence-ready deal flow, allowing for the ability to complete KYC and monitor transactions, while Trellis Invest gives the ability to review, analyze, and invest in fiduciary-approved deal flow. All without every having to leave the Trellis platform.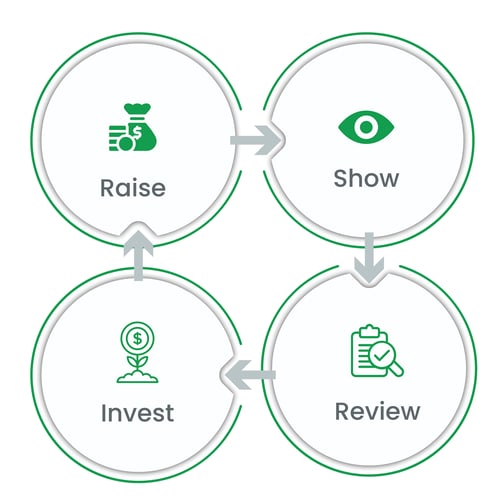 Meet the team
They recognized the need for a better investment process, so they designed the solution.
The wealth of industry experience that our leadership team brings to the digital investment world creates powerful outcomes for issuers, intermediaries, and investors. They remain committed to leading the digital investment revolution.