Divide and Conquer with the Trellis Data Conductor
Improve your administrative speed and efficiency with our data conductor, a powerful tool that allows you to quickly organize documents and content in one centralized location and then route your data back to the Trellis Platform.
Key Features:
Chain of Custody-- we record all activity to show the chain of custody on who added documents to a data room.

Compliance-- record the diligence activity automatically and get immutable record with our blockchain services.
Trellis Data Conductor Pricing
$299 Per Month
Our Trellis Data Conductor Pricing Includes:
Three Seat Licenses

Unlimited Number of Requests sent

Additional Seat Licenses $49 Per Month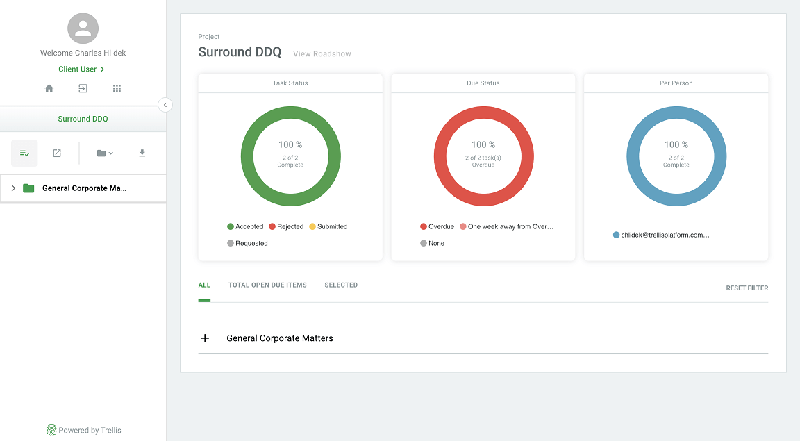 Save Time and Money
Get back hours of your life when you let the Trellis Data Conductor do the heavy lifting. It assigns tasks and deadlines for you, which streamlines your processes and eliminates the need to chase down co-workers or clients.
Customizable Documents & Requests
Build your own templates or edit existing ones

Due Diligence Requests (DDQ)

Tax Preparation Checklists

Questionnaires (Mortgage, insurance, investor, etc)

Assign requests to your choice of users

using the drag and drop functionality

Quickly transfer files from the data conductor to wherever you need them to go

Access visual progress of completion with easy-to-decipher charts

and visuals

Save previously sent sections, pages, or entire applications for fast future requests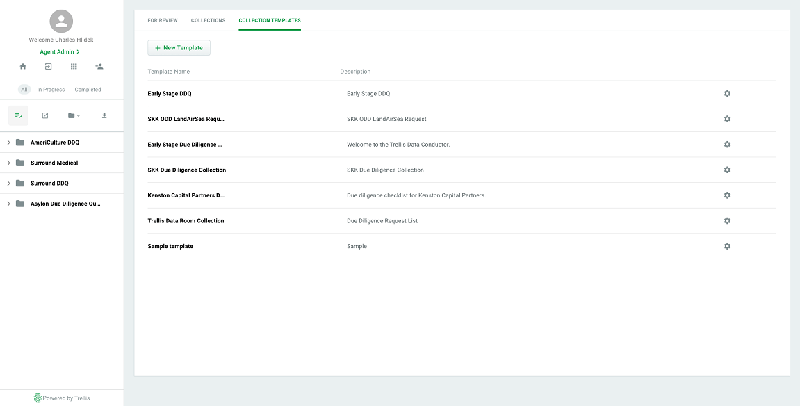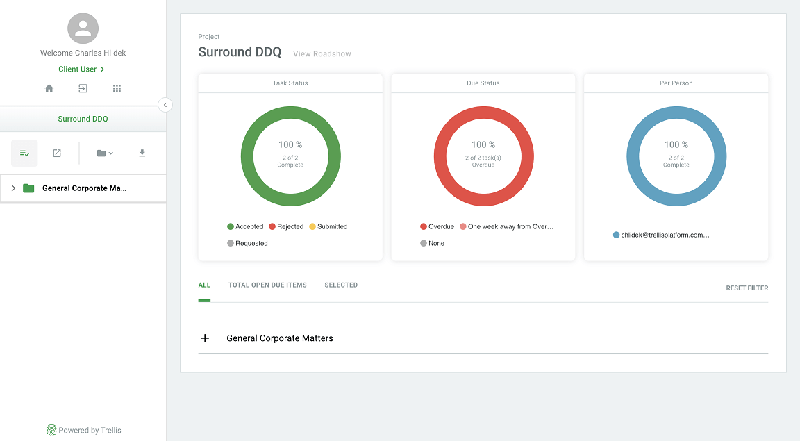 Stress-Free Data Exports
The Data Conductor connects to both Trellis' virtual data room and standard export locations, such as MS Word, PDF, CSV, and more, which allows you to get your data out in one, clean package however you and your clients prefer to receive it. Each request can be downloaded as a single package that contains all your clients' files.